Hello There, Glad you have stopped past my
little nook on the web....
My name is Energetic Jeannette and I am a mom
to 2 beautiful kids, a wife to my best friend & grandma to 2 grandbabies.
I have been creating with my hands since
I was a little girl. Born and raised in
Baltimore but Spending summers in
North Carolina when I was a little girl (as a big girl to)
gave me the love of country life and the enjoyment of
doing things the handcrafted way.
At an early age, my mom taught me how to crochet, my
great grandmother taught me how
to hand quilt and to sew on an older singer,
peel and can fresh fruits, pick and freeze
vegetables and so much more. I remember as a child
I would sneak into rooms in the old house and adore
all the old furniture and dodads that were there.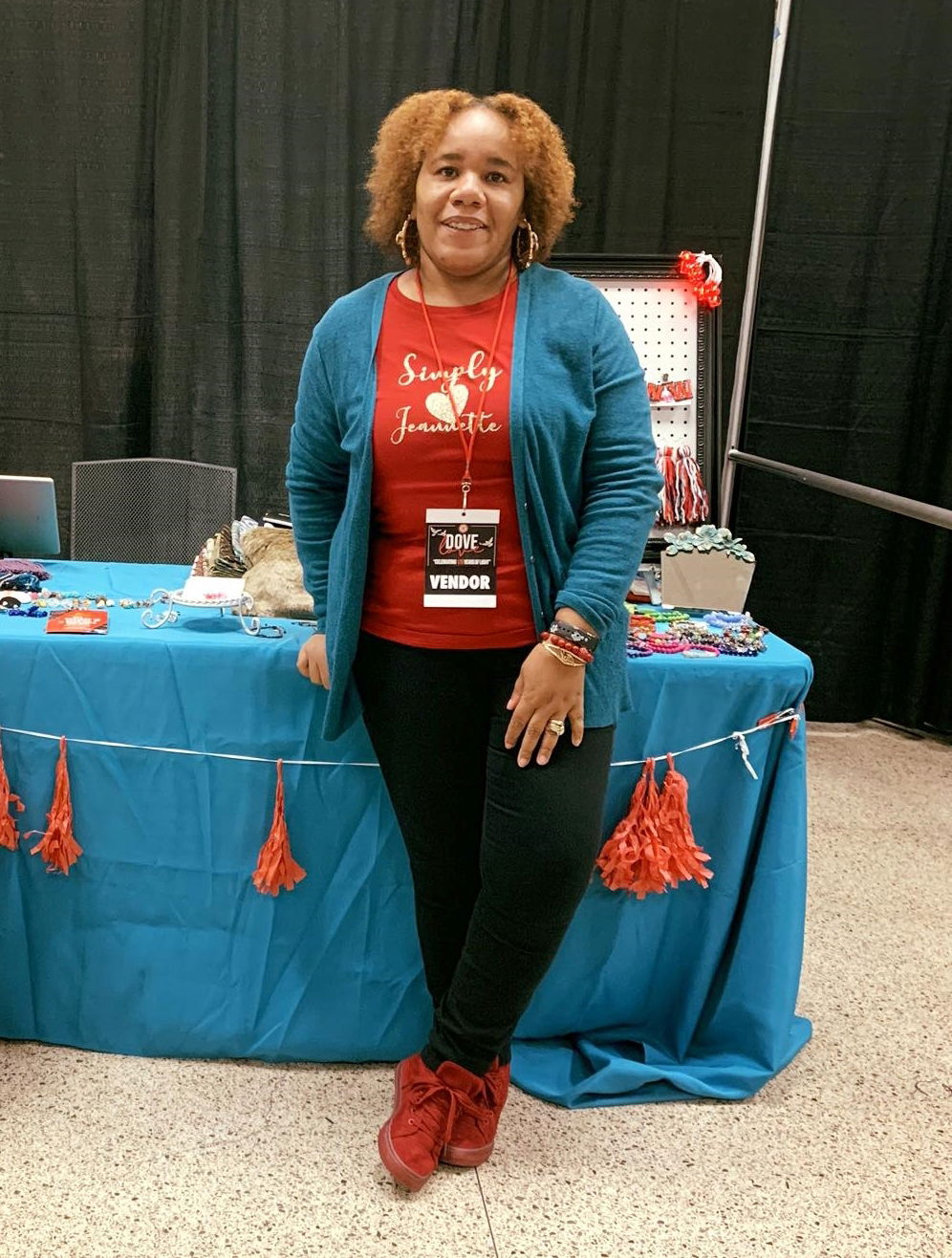 Learn a little more about me below:
What can you expect from Simply Jeannette?
Random, Pretty, and Creative products in the Paper Goods,
Home & Events categories that are created with happiness and creativity
from my creative heart and hands.
Hope you will join the Simply Jeannette Family
What made you take the path of a small business?
Well, it just seemed like it was always a part
of me. I always had a way of making money
my way. In my teenage days - I became a
hairstylist by people wanting their hair done
after finding out I did my unique and crazy hair do's.
At age 19 - I opened and ran a Pager business,
Then I started a gift basket business that I displayed
and sold in local retail shops. Then I opened myfirst retail shop that
I ran for 3 years. I opened my
online shop at this point and started learning
about running a business online. Then me and my husband combined our retail shops to focus on his restaurant and ran those for about 4 years. After the economy took a turn we closed down and ventured into other businesses.
A few years later - we opened a retail car lot.
No matter what other business I venture into,
Handmade will always be my first love.
So I will also focus on running my online shops, home parties,
craft shows & the joy of being a mom, wife, grandma, and friend.
Maybe later I will venture into another shop but for now, I am loving my life just as it is.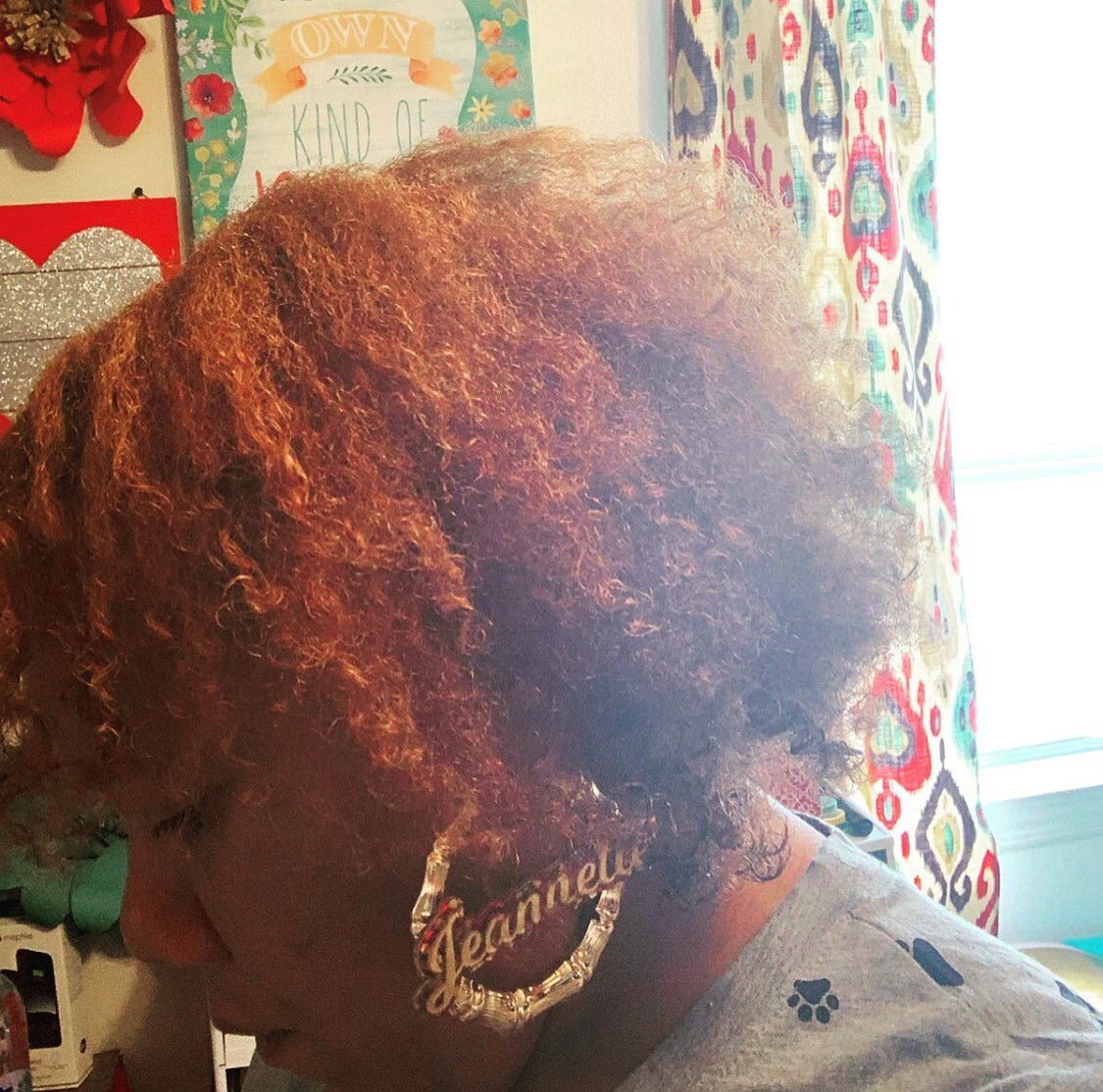 What are your favorite crafts?
I love to do all crafts but sewing, scrapbooking, paper crafts,
jewelry and event planning has a special place
What are your favorite crafting materials?
I could not live without my Cricut, Sewing/Embroidery Machine,
heat press, computer, beautiful cardstock, fabric, glitter,
stamps, brown ink, and pretty ribbon
What styles do you like?
I usually go with what moves me at that time of decision but
my favorites are Vintage, Cottage, Shabby, Boho, Artistic, Crafty
What are your favorite colors?
Red, Turquoise, Gold
What were the most things you enjoyed from the country?
The delight and memories of picking vegetables from the
garden, knocking apples from the tree, picking grapes from the
grapevine, running thru the wide-open yard, peeling apples
on the carport, watching the big truck riding down the cornfield
with the corn shooting out the back, rocking in the metal swing,
my grandfather taking us to skip rocks at the lake, the smell of
the fresh air, the lovely details in the iron headboards,
smelling fried apples cooking, sitting under the tree with
my cousin eating our junk we got from the general store,
I could just go on and on...
Random things about me:
1. I believe in a close family
2. I love to decorate my home
3. Love to think outside the box
4. Believe in helping others
5. Always have to be doing something
6. Love pizza
7. Have an obsession with becoming organized
8. Love Vintage
9. Love to refinish and repurpose furniture
10. Love God
Favorite Quotes:
1. Love what you do and do it well
2. Your comfort is not what others think it should be
3. Children are the future
4. The laughter of a child makes me smile
5. Nothing is untouchable